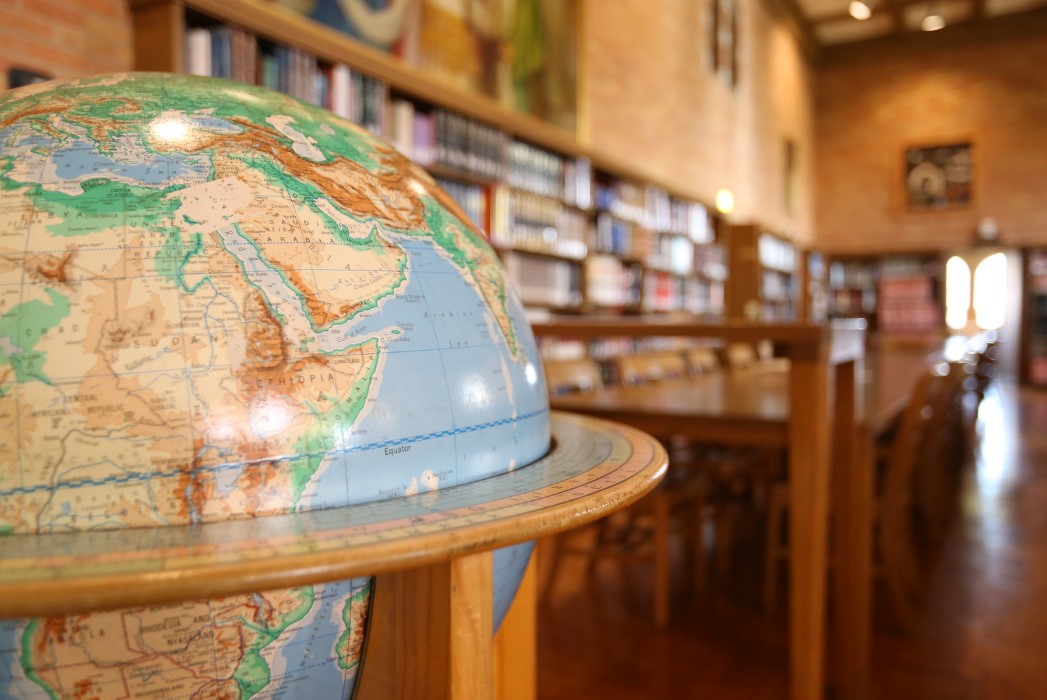 Greetings from SJV! On behalf of our rector and the entire seminary community, we want to begin by wishing you all a happy Easter. As we celebrate the season of Christ's resurrection for fifty days, we have the joy of living in this pascal time for the final weeks of every seminary year.
Semesters can be long and hard, but I am grateful to see that as we conclude our 24th year, the men are in good form. Returning home to their dioceses and parishes during holy week, they enjoyed the first few days of Easter with their family and friends. Now they are in full sprint to the finish, writing papers and preparing for exams.
A glimpse into our community life: two of the longest standing SJV traditions are Vigil Praise and Coffeehouse, both of which happened last week. The former is a monthly gathering in the seminary chapel, open to the community, for adoration with confession and the praying of the liturgy of the hours with contemporary praise music. Some of our men are talented musicians and lead this beautiful evening of prayer. The latter, Coffeehouse, is our semester evening of music, skits and banter. It is a hosted night for leisure and laughter, featuring acts of every sort. It remains one of the most joyful evenings of the seminary year.
Lastly, a word of congratulations to three Denver men – Blaise Buches, Konnor Peterson, and Jose Delgado – who received the ministry of acolyte last week. This is the final step they will take before petitioning for ordination next winter. May and June will bring many ordinations to the diaconate and priesthood; but more on that next month.
Know of our continued prayers for you, and deep gratitude for your loving support.
– Fr. John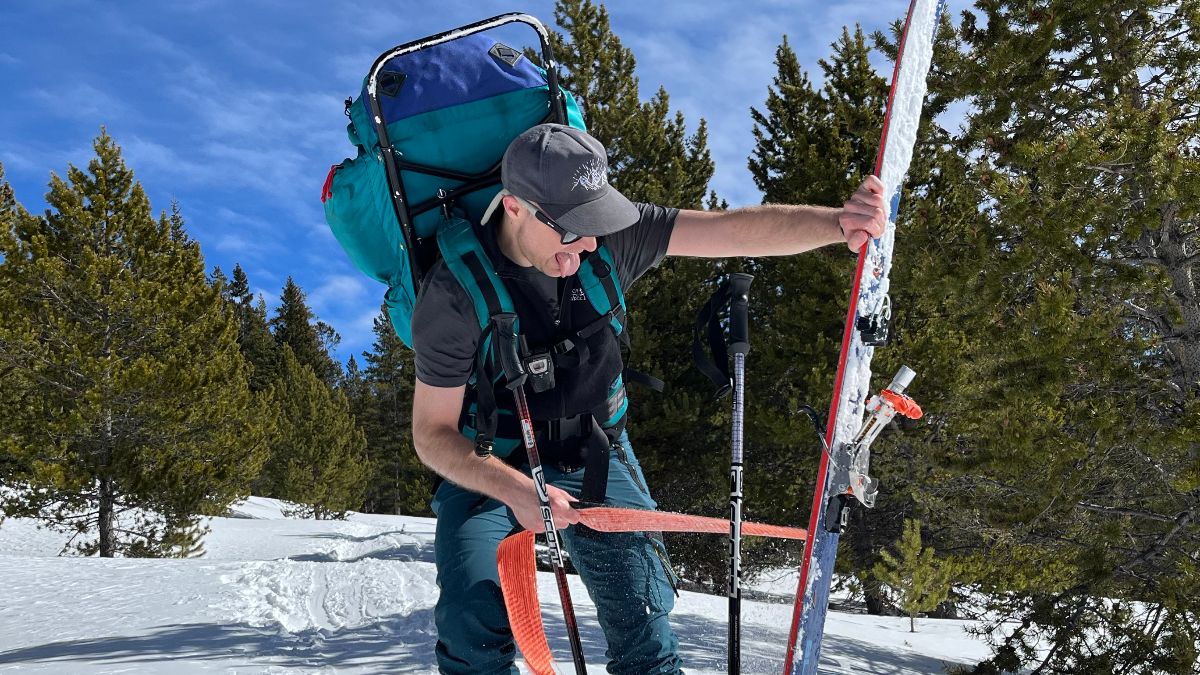 HUT TRIP
Greetings one and all!
My name is Dcn. Kyle Tannehill. I'm getting very excited for my ordination to the priesthood on June 23rd in Helena, MT; please say a prayer for me!
Recently, thirteen of us from SJV (two priests and eleven seminarians) hiked (either on snowshoes or skis) into the mountains and stayed three nights at a hut that was once used to train alpine soldiers for winter combat. Vance's Cabin, located just east of Tennessee Pass, has a few amenities, like a propane oven and lights powered by solar, but, for the most part, the life at the hut is simple and rustic. The 'day-to-day' consists of sleeping, eating, praying, card-playing, skiing, and fraternity. This is the perfect recipe for human flourishing; it's this simple life that leads to true joy. St. Thomas Aquinas says that joy is "rest in [the] good" (ST I-II, 25, 2). Such simple living really helps us to focus on the true necessity of life: to be at rest in God, Who is Goodness Itself. The SJV Hut Trip is tailored to lift up our hearts to the Lord so that we might have true joy. Jesus tells us, "'These things I have spoken to you, that my joy may be in you, and that your joy may be full'" (Jn 15:11). We ascend unto the heights of the mountains so that we might go unto the depths of joy which only come from Jesus.
May your joy, too, be full in Christ Jesus, our Lord.
– Deacon Kyle Tannehill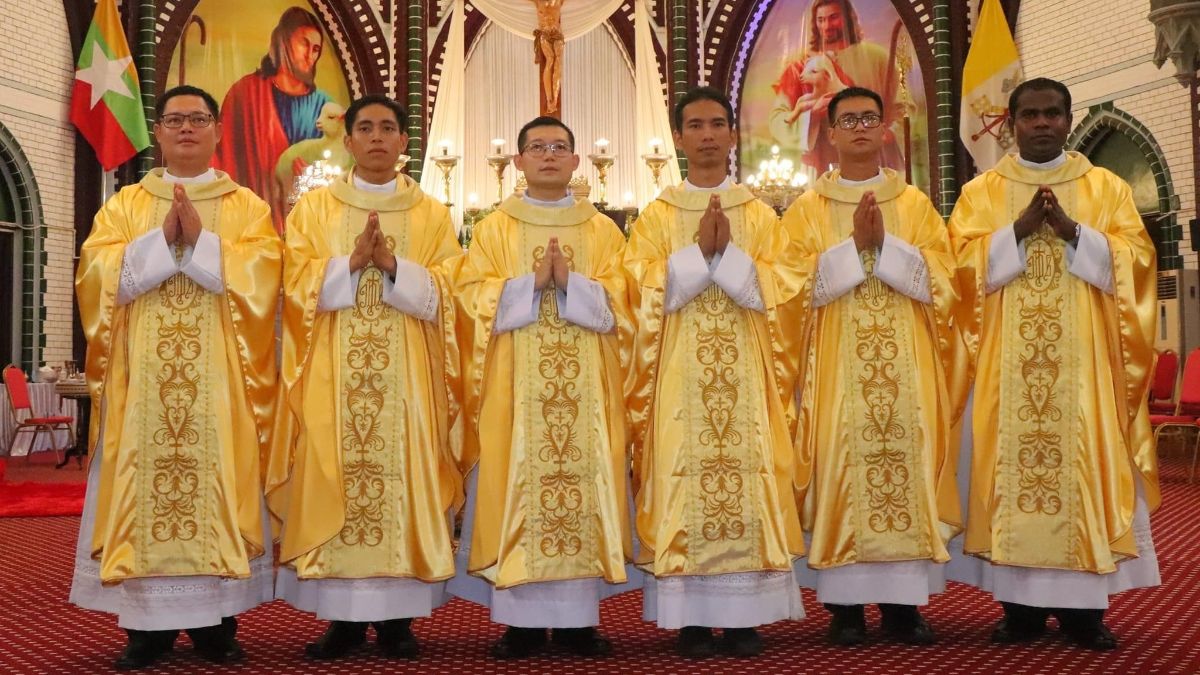 "MY GRACE IS SUFFICIENT FOR YOU"
I am Father Stephen Naw Tawng belonging to the Missionary of St. Paul Congregation founded by His Eminence Charles Cardinal Bo. I recently received Sacerdotal ordination on March 18, 2023, in Yangon, Myanmar. Upon my ordination, I reflect that being a Catholic priest is not because of my geniuses or abilities but because of God's graces alone.
I deeply reflect the graces of God throughout my life especially on my vocation to the priesthood. I would like to share God's graces in my life story. My mom passed away when I was nine, and my dad passed away when I was ten. I have two younger brothers who were to young to recognize my parents. At the age of ten, I left school and worked for my brothers and grandma for four years. I toiled all kinds of hard labor: farming, tending flock, and mining ruby. I had no hope to continue my education in those days. Anyway, God's grace is enough for me to overcome all the hardships.
However, one summer evening my parish priest visited me and offered me a chance to continue my education. At the age of fifteen, I restarted schooling. After finishing matriculation, I joined minor Seminary in philosophy in Myanmar. After that, my superiors asked me to study at Saint John Vianney Seminary, Denver, Colorado. Even though my English wasn't good, I decided to go and finish theology. By the grace of God, I finished my theological courses and achieved M.Div & S.T.B. from SJV.
After receiving priestly ordination, I look back on my life and realize that every single step of my life is walking by the grace of God. I genuinely believe that God's grace is sufficient for everyone. "My grace is sufficient for you." (2 Cor 12: 9)
– Father Stephen Naw Tawng