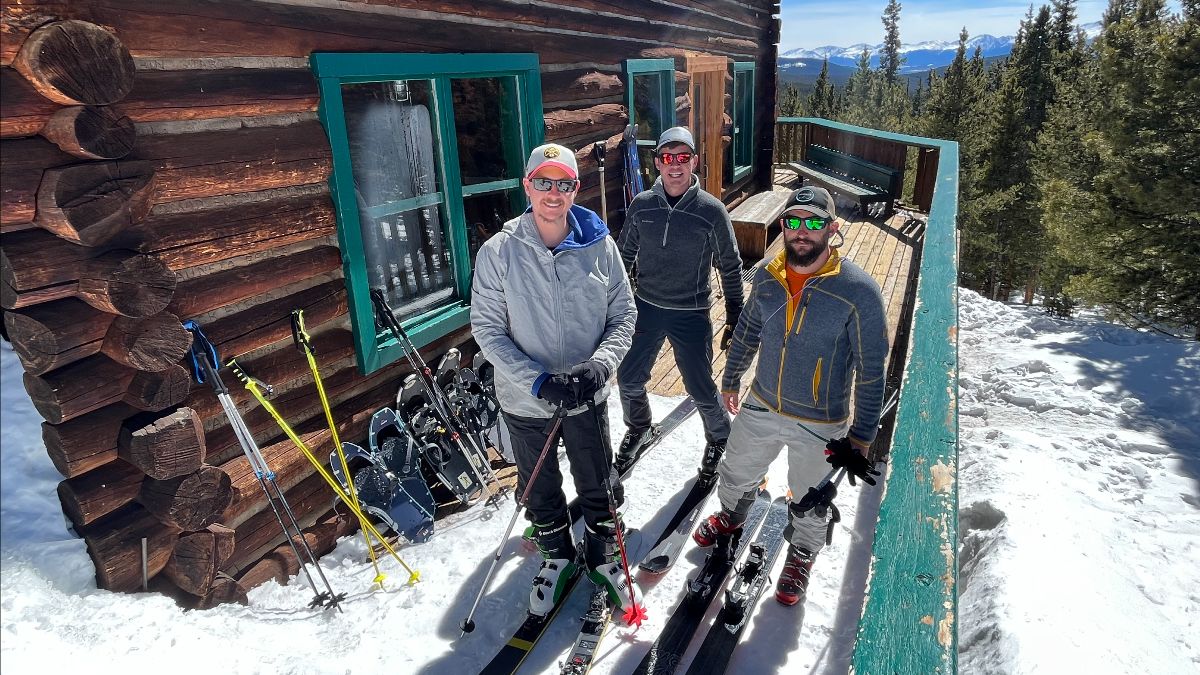 Greetings in Christ from the seminary! The midway stretch of the semester has already passed and it is hard to believe we are on the threshold of Holy Week. The men will head home to their local dioceses to serve, and afterwards enjoy some time at home celebrating Easter. And that means the seminary priests get a few days to enjoy all the powder of this long winter!
A few quick things of note:
Our third annual seminary hut trip was, once again, a backcountry success. For me personally, it is a great highlight of the year and something distinctive to our seminary. The photo above is from Vance's Cabin, just above Tennessee Pass – but more on this next month from Deacon Kyle Tannehill.
Congratulations to our Library Director, Stephen Sweeney, for receiving MPLA's Distinguished Service Award.  We are deeply grateful for his service and for the beautiful theological patrimony our library provides. You can learn more by clicking here.
The seminary Lenten season begins with Ash Wednesday, where men are sent out to parishes, hospitals and the like to distribute ashes wherever they need be. And as our journey through Lent continues, we will be hosting our annual "Tenebrae" – a solemn liturgy in the early hours of the Triduum (Holy Thursday, Good Friday, Holy Saturday). Check out the link here for more information; this one is not to be missed!
Wishing you an outpouring of grace this Holy Week. And Happy Easter!
Fr. John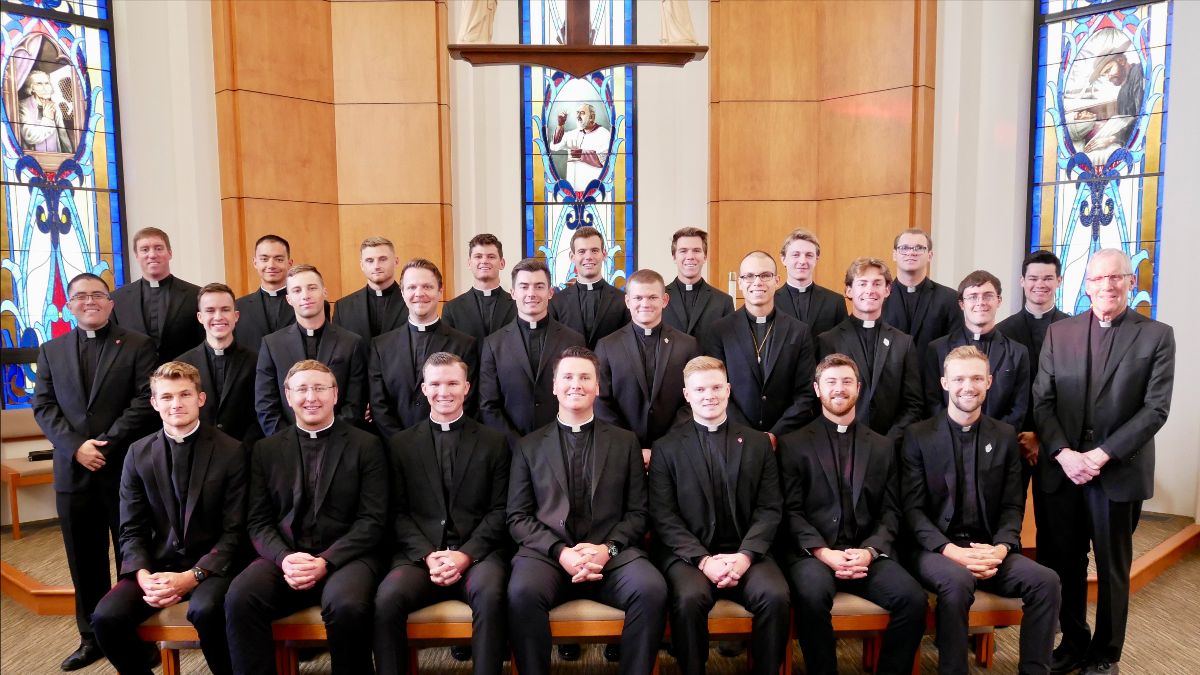 SPIRITUALITY YEAR POVERTY IMMERSION 2023
After a short Christmas break with family and friends, the 24 men in the Spirituality Year returned to the seminary on New Year's Eve with much enthusiasm and anticipation…not so much to celebrate the new year together as to prepare for their poverty immersion experience.  Each January, they are sent out two by two to live with the poor, to serve the poor, and above all, to be poor.  They do not know where they will go, or with whom, until just before they depart.  They are allowed a simple backpack and maybe a few dollars cash for the month, but certainly no phone or credit cards.  Being sent out, venturing with a companion, they sense in a new way the commission of Christ's first disciples.
There are many poverties they encounter within themselves as well as in their respective missions, but there are two graces that consistently surprise them.  The first is how deeply the Lord cares for them in the smallest details of His providence, especially when they ask.  Jesus always makes good on His promise, "Ask and you shall receive," even if He provides in unexpected ways.  The second is experiencing a new love for Jesus in the poor.  St. Teresa of Calcutta once said, "The Eucharist and the poor are inseparable. This is not anything new for the Church, for we can clearly see it in the Gospels. The One who said, 'This is my body' is the same one who said, 'I was hungry and you gave me to eat.'"
For each of them, this January proved to be a rich discovery that it is blessed to be poor (cf. Mt 5:3).
– Fr. Braden Wagner, Spirituality Year Director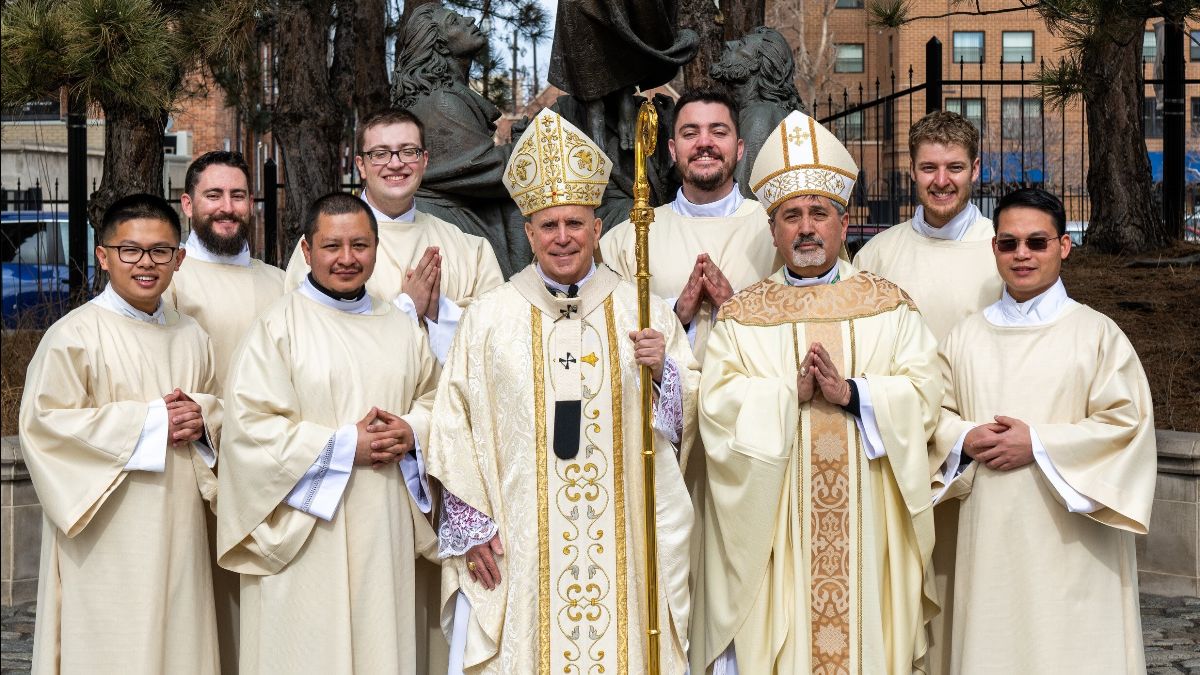 TRANSITIONAL DIACONATE ORDINATION
In February, myself and six other men were ordained to the diaconate and made promises to live in such a way that our lives conform to the sacramental reality of our consecration. Too much ink has been spilt on the subject of millennials and fear of commitment, and that's not really the direction I wish to take this reflection, but the ordination has had me thinking on the reality of promises and commitment. It's commonplace to speak of subjectivity and objectivity as if they were mutually exclusive, but a promise is both. A promise is a subjective response and an objective commitment, a commitment which stands irrespective of the future status of the subject. We are bound, and that binding, contrary to cultural presuppositions which would exhort us to "keep all doors open," is freeing.
Far from limiting our freedom, the promises we made are the necessary conditions for us to live our vocation well. Action follows from being. The consecration we received established the reality of our diaconal vocation. The promises we made now commit us to live out the reality of that sacramental consecration. When a person says, "That man knows who he is," or "That man knows what he is about," it points to an aspect of character encompassing a man's integration of identity and action. He knows who he is, and he lives his life in accord with that reality. We have been ordained deacons, and the promises we made both commit us and enable us to live out our ministry in accord with that reality, "with the help of God."
– Dcn. Ryan Mack