Dear Friends of SJV!
Greetings in Christ, wishing you a blessed end to summer. Our men are back in full force here, 75 strong, as we begin the 24th academic year of St. John Vianney Seminary. I am grateful to be serving once again under our rector Fr. Daniel Leonard, as vice-rector and professor of dogmatic theology. I've got the youngest men in the seminary in Introduction to Theology as well as the old dogs (the deacons) in Mariology.
The August weeks leading up to the semester were rich and impactful. Many of our men traveled to World Youth Day to be among another 1.5 million Catholics and the Holy Father. Others returned from language immersions in Mexico as well as a huge variety of different pastoral and ministerial experiences.
Most recently, the seminary endeavored its 13th annual camping trip. You can imagine the look on the camp host's face when almost 100 men showed up at the Chalk Creek campground outside of Buena Vista, Colorado. For three days the men enjoyed the backcountry, hiking fourteeners, fishing and road biking. We concluded with mass at the local parish, pictured above.
Please continue to keep us in your prayers as the semester begins to unfold. And know of our gratitude to our benefactors who make our life possible!
Fr. John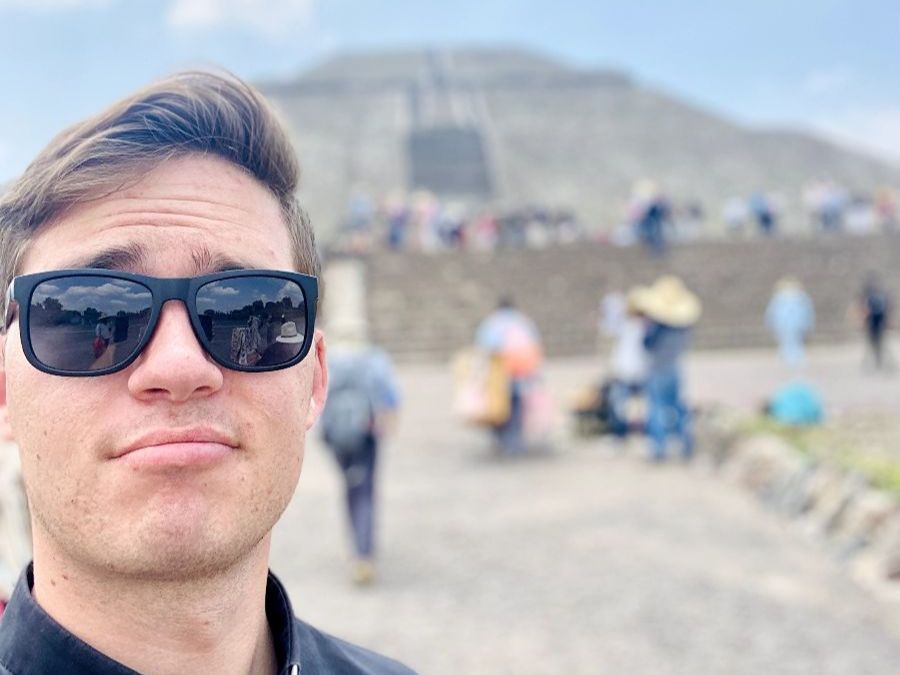 ¿Hablas español?
"If you don't learn Spanish in seminary, I will have to assign you to Julesburg!" This statement, heard by all seminarians, drives home a constant reminder that the priest is a man of communion and is often driven far from his place of comfort. In seminary, we attempt to re-incarnate the words of St. Paul in our own lives, when he says that,"I have become all things to all people, that I might by all means save some. I do it all for the sake of the gospel." (1 Cor. 9:22-23)
Especially in Denver, we have a great need for priests to speak Spanish in the parishes. This past summer, I travelled down to Puebla, Mexico for nine weeks to participate in a so-called 'Spanish immersion.' The immersion itself really is a demanding and taxing schedule: consisting of four hours of classes in the morning, a two hour walking Spanish conversation with your guide (guía) around the historical center of the city, and living with a host family where every meal conversation is in Spanish.
Since arriving back in the States, I am looking forward to studying the language more and to speak it with the parents of seminarians here at SJV. All in all, it was an amazing experience to learn a second language, making Mexican friends in Puebla, and learning about the history and culture of Mexico. Indeed, immersion teaches us seminarians to become all things to all people, "so that every tongue declare, that JESUS CHRIST IS LORD." (Phil. 2:11)
-Jonathan Francois, Denver Seminarian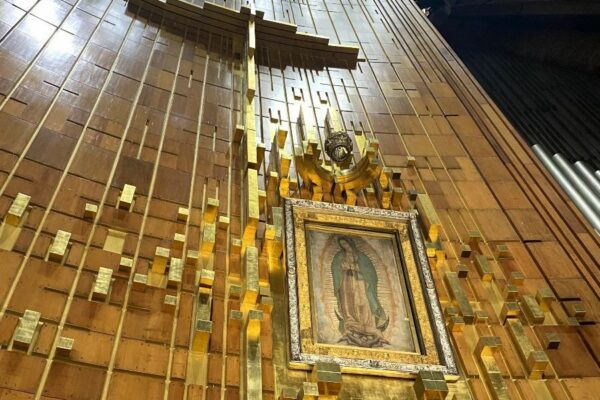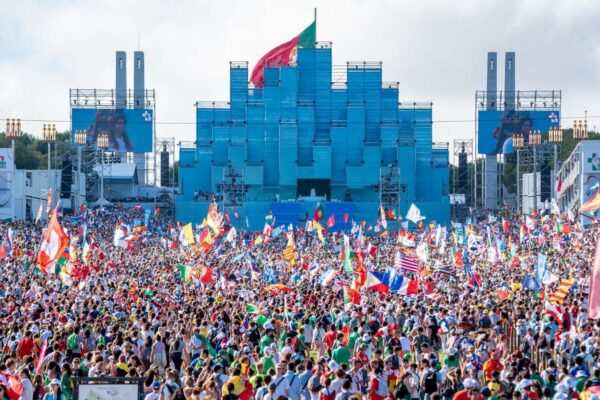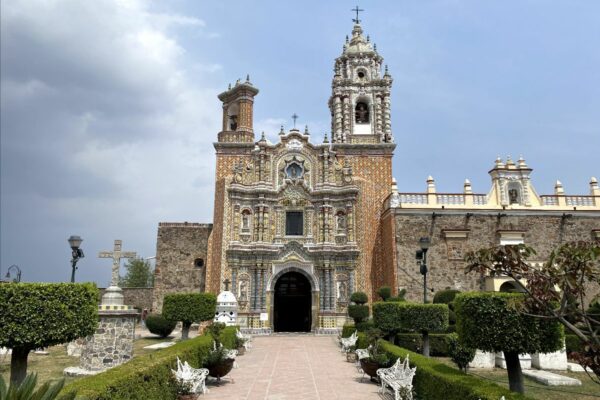 This past August I had the great joy of taking 47 pilgrims from my parish, Our Lady of Lourdes, to World Youth Day in Lisbon, Portugal. We were not only celebrating WYD 2023, but also the 30th anniversary of when St. John Paul II came to Denver in '93 for WYD. And we went to Lisbon to see the pope with this in mind. It was an absolutely amazing experience, and even life changing for some of us. Here are two takeaways:
1. The Catholic Church. The Church is Catholicos, καθολικός; she is universal. Hearing many different languages spoken through the streets, hearing many different songs reverberating off the buildings and hillsides, and seeing many different flags, some of which I couldn't even tell what country it is, all point to the universality of the Church. The Church comes from all four corners of the world (1.5 million people in Lisbon) to be united as one Catholic Church.
2. One Body in Christ. When we were walking to the opening Mass, there were shouts and songs and anthems of everyone celebrating their own country. We were chanting "USA, USA!" the Spaniards were chanting the "Viva España!" and the Taiwanese chanting "Tai-Wan, Tai-Wan!" But the most interesting thing happened after the Mass. People were no longer shouting their own chants but began to shout the chants of other countries. Others began looking at our flag and chanting "USA," and we were looking at the other flags chanting their songs. Before the Mass, we were divided. But after the Mass, after receiving the Eucharist, we truly became one body in Christ.
There are so many more takeaways, but these two stand out the most. If you've never been to a World Youth Day, I invite you to come in 2027 to Seoul, South Korea. I hope to see you there.
If you're interested in hearing more about my experience at WYD, listen here.
-Fr. Sean Conroy
Class of 2021